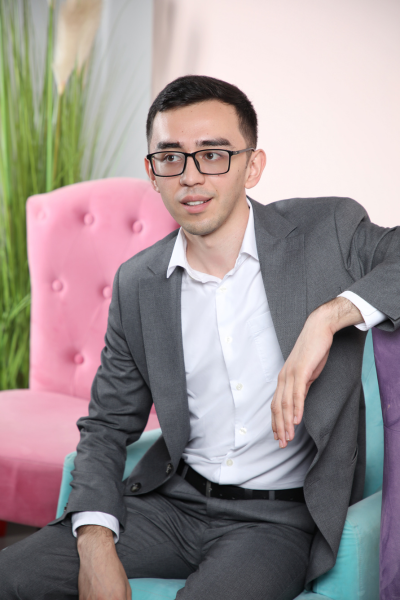 Sokhibjon Ibrokhimov
Recruitment Consultant
Representing the firm since 2022
Services
Recruitment, executive search
Functions
Mid to senior-level investment management roles
Industries
Banking and financial services, investment management, into industry
About me
Sokhib is a Recruitment Consultant in the Investment Management division where he specialises in recruiting across investment banking, private equity, venture capital, asset and wealth management and hedge funds. 
Prior to joining Cooper Fitch Sokhib worked for a market leading executive search firm in London and along with this, he has previous experience working in investment banking and financial services. Sokhib works with an international talent pool and closely with clients across the EMEA region, North America and APAC.
Sokhib is trilingual speaking, English, Uzbek and Russian. He also attained a degree from Bangor University with a BSc in Finance, Investment and Risk Management. 
Qualifications
- BSc Finance, Investment and Risk Management
Contact specialist
Key Projects
Investment Associate & Portfolio Manager – Private Equity firm, Europe
Recruited Investment Associate for investment department and Portfolio Manager for performance improvement department of a private equity firm in Berlin with a focus in the technology sector. Services included: drafting job specifications, sourcing, headhunting and project management
Private Debt Portfolio Manager – Canadian Pension Fund, UK
Worked on a recruitment and search strategy for a Portfolio Manager to lead the global private debt division of a Canadian Pension Fund. Sourced and headhunted the successful candidate and worked on a strategy for further team development.
Multiple hires – SWF, GCC
Carried out a global search and headhunted professionals at three different levels for direct and public market investments teams for a Sovereign Wealth Fund in the GCC region.
Areas of Expertise
Recruitment
Executive Search
Investment management recruitment
Candidate assessment and analysis
Market research