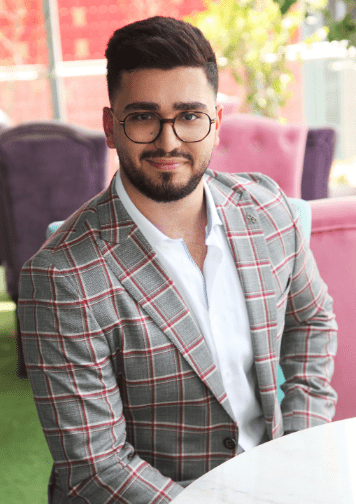 Kassem Zaiter
Consultant
Representing the firm since 2017
Services
Recruitment, executive search
Functions
Mid- senior level Finance & Accounting
Industries
Across all industries
About me
Kassem is a Consultant on the Finance and Accounting team at the firm. He is a native Arabic speaker from Lebanon who joined Cooper Fitch in 2017 where he worked on the PR and Communications and Sales and Marketing team. Kassems' role has naturally developed and he now specialises in the hiring of Finance and Accounting professionals across the GCC.
Kassem works closely with a unique talent pool with expertise in Finance and Accounting. He has successfully delivered on mandates with the Public Sector and Government Entities placing candidates from Associate to Director level.
Contact specialist
Key Projects
Full Team Recruitment  – Public Sector, KSA
Successfully recruited a whole PR & Communications Department for a confidential Public Sector client, placing candidates from Officer to Director level.
5+ roles  – International Family Group, KSA
Successfully recruited candidates for General Manager and Country Sales Manager for a confidential International Family Group client. Kassem supported all the recruitment efforts including search, headhunting, administration and communication with multiple stakeholders.
Senior Finance hires  – Public Sector, UAE
Kassen successfully recruited candidates for Senior Finance Management for a confidential Public Sector client. Services provided include; search strategy, market map, headhunting, candidate assessment and analysis.
Areas of Expertise
Mid to senior level recruitment
Director Level recruitment
Senior Finance recruitment
Communication Experts
PR & Communications