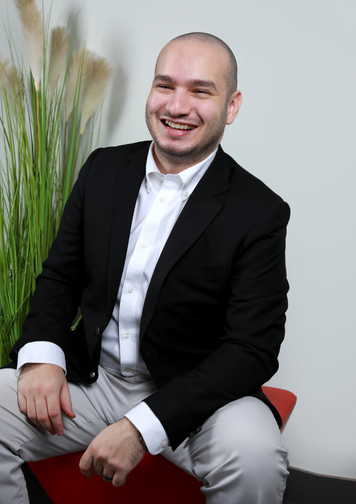 Abderrahmane Kouider
Associate Consultant
Representing the firm since 2023
Services
Recruitment, executive search
Functions
Mid to senior-level digital and data analytics, machine learning and AI roles
Industries
Technology roles across digital and data analytics, machine learning and AI into both the private and public sector​
About me
Abderrahmane is an Associate Recruitment Consultant on the highly successful technology team at Cooper Fitch. He joined the firm in 2023 specialising in technology recruitment specifically across functions such as digital and data analytics, machine learning and artificial intelligence into both the private and public sector.
Prior to joining Cooper Fitch Abderrahmane worked for a leading international staffing company as a recruitment consultant where he also specialised in technology recruitment across the Middle East. The expertise and experience he gained in his previous role have allowed him to make a smooth transition into his position at Cooper Fitch and break ground with new and existing clients and candidates. In addition to his work experience, Abderrahmane holds a Bachelor's Degree in Biotechnology from UCSI University as well as being a trilingual speaker in English, Arabic and German.
Qualifications
- Bachelor of Science in Biotechnology

Contact specialist
Key Projects
Core Banking Implementation Consultant – Multinational Bank, KSA
Abderrahmane successfully recruited a core banking consultant that led a digital transformation project with a leading multinational bank, where he was responsible for a greenfield implementation of the core banking migration and implementation of a new system, the successful candidate was recruited from the European market. Services included: market research, job description development, candidates' compensation package negotiation, sourcing and selection.
Digital Associate – Consulting firm, UAE
Abderrahmane successfully recruited a Digital Associate for a Consulting firm in the UAE that were looking to build out their digital consulting practice. This required an international market mapping exercise and identifying candidates from top-tier strategy consulting firms with digital transformation experience. The project ended in the successful placement of a candidate from the European market.
Areas of Expertise
Mid- Senior level recruitment
Executive search
Digital and data recruitment
Machine learning recruitment
AI recruitment
Candidate sourcing and selection