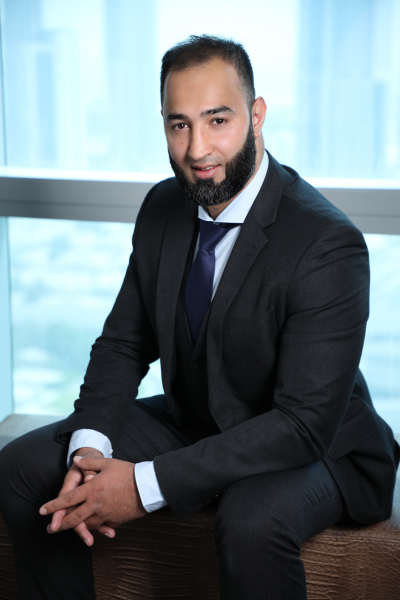 Nabeel Butt
Principal Consultant
Representing the firm since 2021
Services
Recruitment, executive search
Functions
Mid to senior-level Strategy & Management Consulting roles
Industries
Strategy & Management Consulting into the private and public sector​
About me
Nabeel joined Cooper Fitch in 2021 from London where he was working as a consultant at one of the largest international recruitment firms. He joined Cooper Fitch as a Recruitment Consultant and has since achieved promotion to Principal Consultant on the Strategy & Management Consulting team. He specialises in mid-senior level recruitment for top-tier Strategy Houses, Big 4, international and local Consulting Firms, and Commerce & Industry clients. He works closely with a unique talent pool based locally and internationally.
Nabeel started his recruitment career in 2014 bringing a wealth of knowledge and experience to his position at Cooper Fitch. He is a bilingual speaker of both English and Urdu and holds a Bachelor of Arts Law Degree from Middlesex University.
Qualifications
- BA Law Degree
Contact specialist
Key Projects
Strategy & Operations  – Big 4, KSA
Successfully recruited various appointments for our confidential Big 4 client in the Kingdom of Saudi Arabia. Including; Senior Manager, Managers, Senior Consultants, and Consultants within Strategy. Services provided include; search strategy, market map, headhunting, candidate assessment and analysis.
Strategic Planning & Performance – Energy (Semi-Govt), UAE
As part of a company restructure, successfully recruited key hires within the Strategy & Planning department. Candidates came from Top-tier Strategy houses with a focus on Energy & Oil & Gas.
Strategy & PMO function – Government Entity (Events), KSA
Led the recruitment of Saudi National hires to build out a Strategy and a PMO team from scratch. Supported all recruitment efforts including search strategy, headhunting, stakeholder and process management.
Areas of Expertise
Consulting & Transformation
Strategy & Operations
PMO & Change Management
Process Improvement & Business reengineering
M&A Strategy
Performance management & Organisational Effectiveness