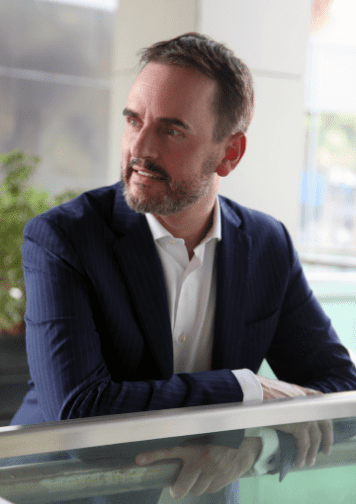 Trefor Murphy
Founder, CEO Services recruitment, executive search, process outsourcing, HR advisory.
Industries
Industries engineering, technology, public sector.
About me
An influential advisor and visionary in recruitment and human resource trends of the Middle Eastern market, Trefor is an expert in talent attraction and retention. He has crafted the art of growth strategies and has developed a reputation for vital insight and a comprehensive understanding unique to the United Arab Emirates and Saudi Arabia. He is also an expert on improving market penetration for new products and services.
Trefor is a trusted partner of the public sector and government projects and is a member of human capital advisory boards for various international organisations in the region and some technology companies across the region and Europe consulting on growth plans, market penetration and attracting and retaining both international and national talent. A regular contributor to Dubai Eye's radio show 'Business Breakfast' and CNBC Arabia's TV news channel, Trefor is a veteran in his field.
Trefor founded Cooper Fitch in 2016, recognising the gap in recruitment to an advisory partnership which existed in the region and defined his vision to redefine recruitment expectations across the United Arab Emirates and Saudi Arabia. In almost three years, the business has achieved nearly 150% growth.
Before launching the business, Trefor was the Managing Director of Morgan McKinley's Middle East and North Africa operation and a shareholding partner of the group. He spent fourteen years of his career transforming a local search firm into one of the most recognisable executive search organisations globally. Trefor acquired the MENA business from Morgan McKinley to create what has become a prominent player in today's region, driving international best practices to the area, from the region as his home.
Contact specialist