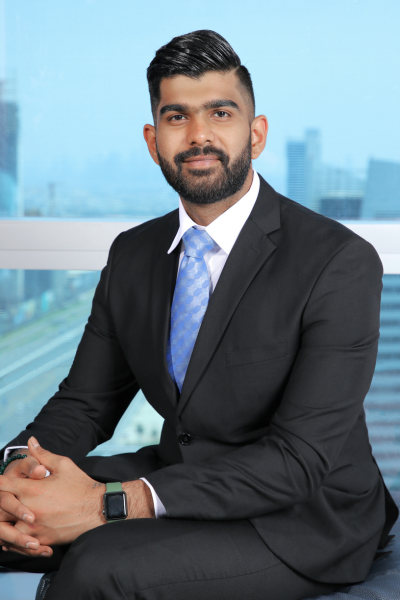 Vignesh Ramachandran
Delivery Consultant
Representing the firm since 2022
Services
Recruitment, executive search
Functions
Mid-Senior level strategy and management consulting roles
Industries
Across all industries
About me
Vignesh is a Recruitment Consultant on the Strategy and Management Consulting team at Cooper Fitch. He specialises in the recruitment of mid-senior level strategy and management consulting roles in the Middle East and Europe across both the private and public sectors including top tier strategy firms including the Big 4 and other multinational consulting firms. He works closely with a talent pool based locally and internationally.
Vignesh joined the firm in 2022 as a Delivery Consultant and in less than a year had broken a long-standing Cooper Fitch record and also earned a promotion. Vignesh was born and raised in Dubai giving him an in-depth understanding of the region which he shares with both clients and candidates alike.  Vignesh attended the University of Warwick in the UK where he achieved a Bachelor of Law degree, in addition to this he speaks 5 different languages which include; English, Hindi, Marathi, Tamil, and Malayalam.
Qualifications
- LLB Hons
Contact specialist
Key Projects
Manager & Associate- Health sector, UAE
End-to-end support including the search, selection, and appointment process of the Strategy Manager and Associate for an organisation within the health sector.
5+ senior hires- Public Sector, UAE
Was involved in the assessment, interview, and appointment of multiple Managers and Principal Consultants for a Public Sector organisation.
2 x Strategy Managers- Technology Firm, UAE & UK
Worked on a recruitment and search strategy for two Strategy Managers to lead a large Technology firm. Sourced and headhunted the successful candidates and worked on a strategy for further team development.
Principal – TMT, UAE & UK
Involved in an assignment from start to finish where a top tier Principal level candidate with experience in telecommunications was needed for a client in both their Dubai and London offices.
Areas of Expertise
Consulting & Transformation
Strategy & Operations
PMO & Change Management
Process Improvement & Business reengineering
M&A Strategy
Performance management & Organisational Effectiveness
Post Merger Integration/Separation