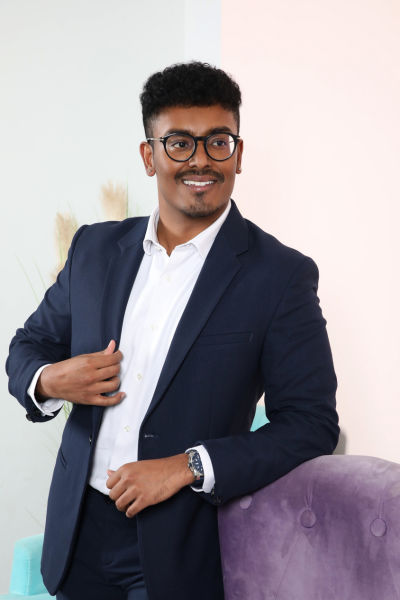 Harish Pillai
Principal Consultant
Representing the firm since 2022
Services
Recruitment, executive search
Functions
Mid-senior level sales and marketing roles
Industries
Sales and marketing across all industries and verticals
About me
Harish is a Principal Consultant on the highly reputable Sales and Marketing team at Cooper Fitch. To his position, he brings over 4 years of recruitment experience in sales and marketing as well as a wealth of knowledge in working with international talent pools and clients. As a Principal Consultant, he specialises in the search and selection of candidates within sales and marketing, across both the private and public sectors in the Middle East region.
Born and raised in Malaysia Harish is a bilingual speaker of both English and Malay. Along with his proven track record in supporting organisations with their large-scale recruitment needs, he has also obtained a Bachelor in Business and Commerce, majoring in Finance and International Business.
Qualifications
- Bachelors in Business and Commerce, major in Finance and International Business
Contact specialist
Key Projects
Salary Benchmarking Project- Public Sector, Malaysia
Led a large-scale salary benchmarking project for a confidential Government-linked company across 8 different departments which included 36 positions. Services included; account management, salary benchmarking and presenting the project to the board of directors upon completion.
10+ hires- Conglomerate, Asia
Worked with a large conglomerate on a recruitment project for 10+ hires of senior-level appointments. Services included; account management, search strategy and candidate selection.
Areas of Expertise
Executive search
Sales & marketing recruitment
C-suite level recruitment
Large-scale account management
Public sector recruitment
Candidate assessment and analysis