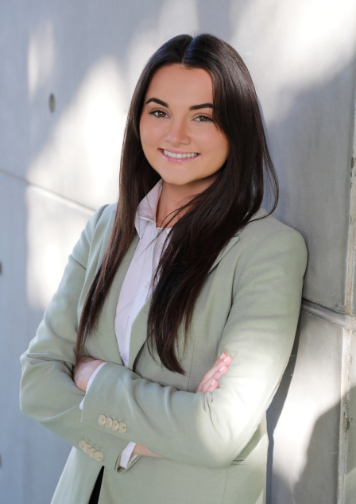 Lauren Swan
Senior Delivery Consultant
Representing the firm since 2020
Services
Recruitment, executive search
Functions
Mid to senior-level investment management and real estate
Industries
Investment Management and Real Estate
About me
Lauren specialises in the search and selection assignments of high caliber talent as a Senior Delivery Consultant for the Investment Management and Real Estate practice. At Cooper Fitch, she closely works with her team to focus on mandates across investment management, real estate & infrastructure, board members and key executives for portfolio companies of investment management firms.
Lauren's core areas of responsibilities include market research, utilising a wide array of tools Cooper Fitch uses to deliver search engagements, market mapping, search strategies, development of longlists, assistance in candidate assessments and coordination of the search and selection process.
Qualifications
- Bachelor of Business Studies
- Major in Human Resource Management
Contact specialist
Key Projects
Chairman, Audit & Risk Committee – Public Sector Real Estate Authority,  KSA
End to end support of the search, selection, and appointment process of the ARC Chairman for a high-profile government entity involved in developing one of the largest real estate projects in the Kingdom.
Public Markets Team – SWF, KSA
Supporting Principal Consultant with global search, market mapping exercise and candidates' assessments to facilitate the expansion of a SWF Public Markets team which Cooper Fitch has been involved in since 2019.
Head of Business Development – Asset Management, UAE
Supporting search with search strategy, headhunting, candidate assessment, candidate analysis and process management.
Areas of Expertise
Board member recruitment
C-suite recruitment
Executive search
Investment Management Recruitment
Real Estate Recruitment
Large-scale account management