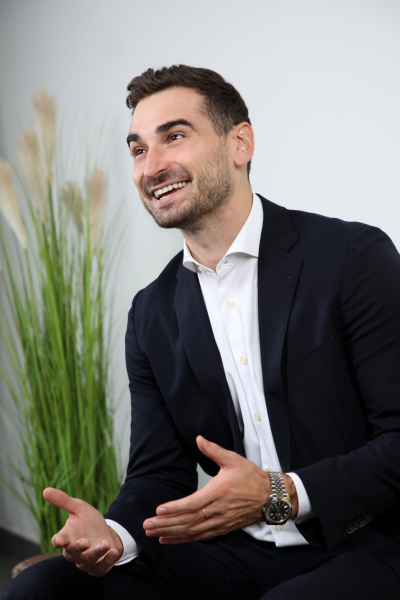 Viacheslav Shakhov
Managing Partner
Representing the firm since 2016
Services
Recruitment, executive search
Functions
Investment Management, Banking & Financial Services, Real Estate, Board Appointments
Industries
Banking & Financial Services, Investment Management, Real Estate & Infrastructure, Public Sector
About me
Viacheslav (Slav) specialises in the search and selection of high caliber executives across the GCC countries. He has extensively been involved in projects related to major government initiatives across the region including VAT introduction, Vision 2030, nationalisation, government assets consolidation, sector development and creation of new investment vehicles. Moreover, his track record includes successful assignments in the APAC region. His team focuses on mandates across investment management, banking, financial services, real estate & infrastructure, board members and key executives for portfolio companies of investment management firms.
Slav is an Account Director for several major Cooper Fitch clients in the GCC region mainly across the public sector, asset management and sovereign wealth funds. Slav holds a Master's degree in International Business and HR from an Australian university and has extensive work and travel experience across the Middle East.
He specialises in recruiting mid to senior-level positions across Real Estate and Investment Management as well as Board Members and key executives for portfolio companies.
Qualifications
- MBus - International Business
- BCom, Human Resources
Contact specialist
Key Projects
30+ hires – SWF & Portfolio Companies, GCC
Supported all recruitment efforts including search, assessment process, administration, communication with multiple stakeholders and process management; 30+ board and executive levels hires across multiple functions and sectors including investments, board members, corporate support, etc. Slav personally led assignments such as; Chief Executive Officer – Technology and Investments Organisation, Chief Development Officer – Real Estate, Head of Investments – Private Equity – Fund of Funds, Advisor to Head of Real Estate Investments, Head of Valuation Control, Board Appointments
140+ hires – Newly Created Public Sector Authority, GCC
As Account Direct Slav supported all the recruitment efforts including search, headhunting, administration, communication with multiple stakeholders, and process management for the hiring of 140+ candidates across various levels.
Office Managing Partner – Big 4, KSA
Slav led this strategic appointment which involved a comprehensive search and assessment exercise to ensure a successful selection and transition of the candidate into such a senior role.
Areas of Expertise
Large Scale Account Management
C-suite recruitment
Executive search
Investment Management
Board Member Recruitment