Press
Dubai Office Launch Day
In July 2021 we opened the doors to our brand new office in Dubai
TEAM BREAKFAST
Today was the day we opened the doors to our brand new office in Dubai and to celebrate we all came together to enjoy a team breakfast.
Everyone was able to find their new desk as it was labeled with a huge poster with their face on it.
Below is the Investment Management Team and to the right Hassan, Eric, Kassem, Naimat and Cormac gathered for a photo in the new kitchen space.
NEW DESK SPACE
Everyone was given a new desk and desk plant specifically chosen to match their personality (which was a fun task) and everyone was treated to a nice new white desktop screen.
With the new office layout, we have a large kitchen space with a breakfast bar and coffee machine along with a comfy window seating area so you can work from different areas of the office.
Rida and Eric show off some of the kitchen space and on the left Lauren, Renata and Marlene pose for a photo.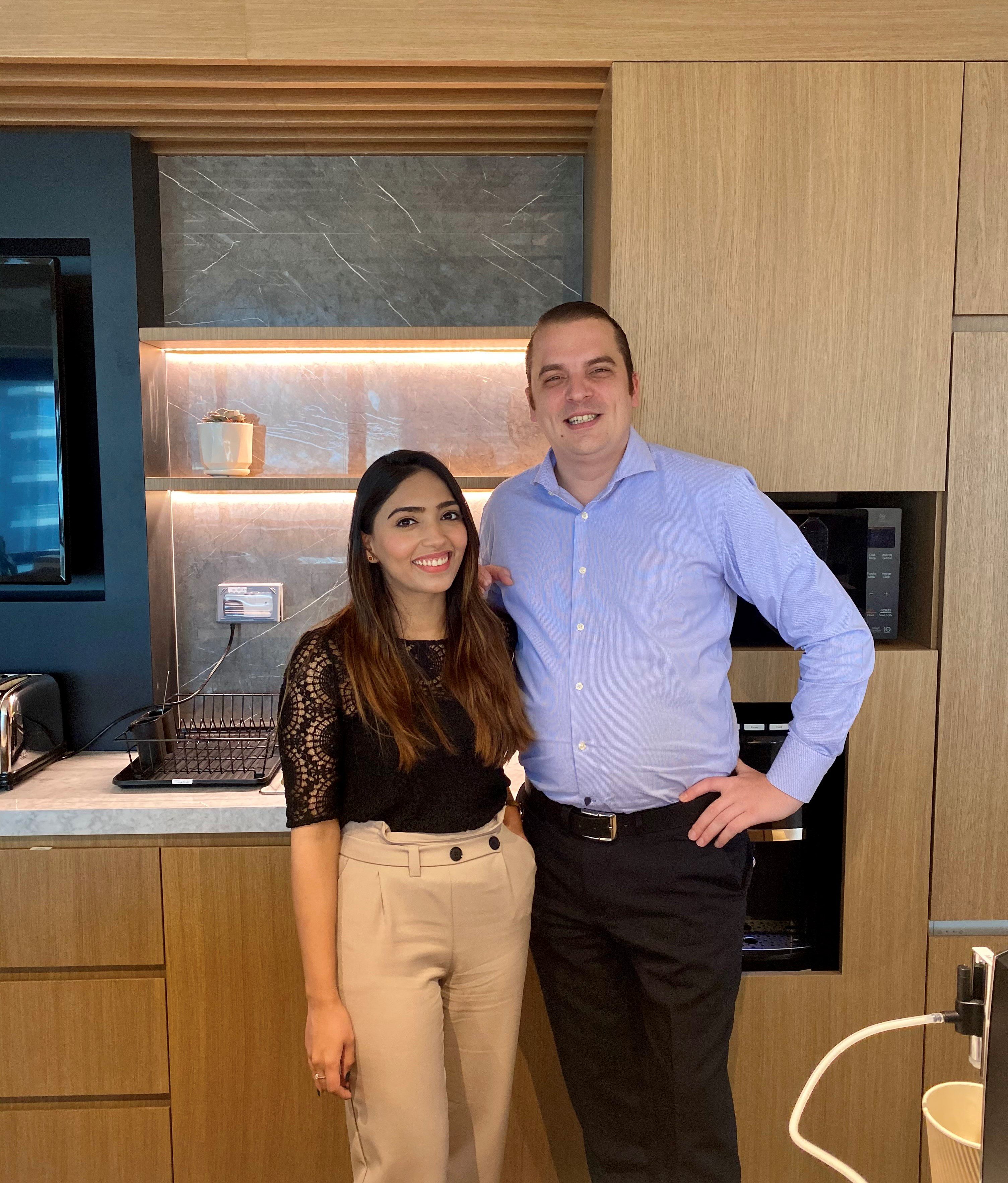 SUCCESSFUL LAUNCH DAY
It was great to see smiles on everyone's faces for the day and to finally reveal to the rest of the team all the hard work and hours that our Operations Director Janie has been putting into the new office.
Marlene, Janie and Emily pose with their thank you flowers  and on the right Managing Partners Vilius and Slav stop for a photo with Founder & CEO Trefor Murphy.
We love our new space and can't wait for you to see it.