United Arab Emirates Salary Guide 2022
Introduction
Welcome to the 2022 edition of the Cooper Fitch Salary Guide for the United Arab Emirates.
Despite the challenges we faced on a global scale due the Covid-19 pandemic, 2021 has been a year of recovery and growth in the UAE, which has been reflected in the jobs market. This year, we based our salary guide around seven questions to increase the quality of data we are presenting to you. We spoke to over 600 organisations across the Emirates and asked them a range of questions about recruitment activity, salary trends and bonuses. This enabled us to create the most accurate prediction for the year ahead.
The UAE saw a significant recovery from the Covid-19 pandemic with a strong response from the government who quickly and efficiently rolled out vaccination programmes. This allowed restrictions to ease, tourists to enter the country and the capital to open its border, which contributed to easier movement between the Emirates for both residents and tourists.
The UAE is a highly developed market with a broad range of industry sectors and consumer trends, which affect the economy and jobs market. Many of the UAE's traditionally strong sectors such as tourism, real estate, and aviation were hit hard during the pandemic but have since started to see a positive recovery with announcements of rehiring for both airlines and the hospitality sector.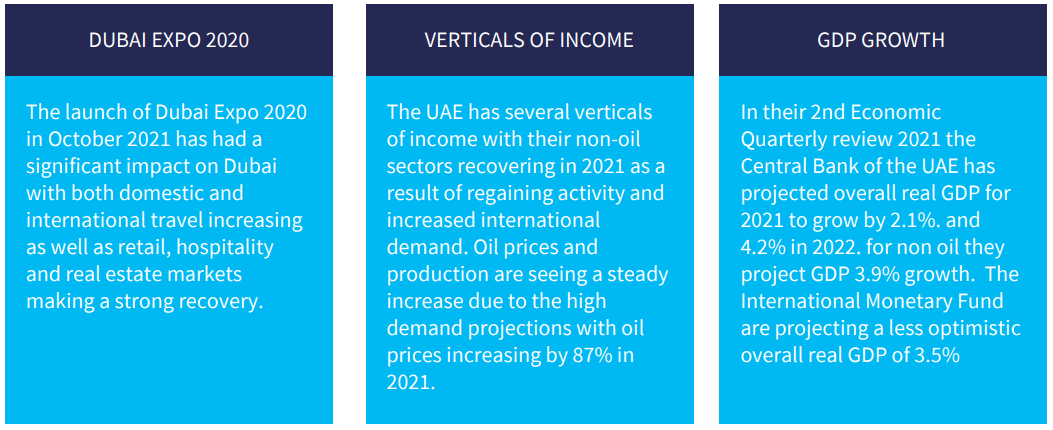 Introduction
The UAE is resilient and we have witnessed the market bounce back considerably this year after the challenges we faced in 2020. We see 2022 as a year of continued growth. The Expo will continue into the first quarter of 2022 and the kick off of the Fifa World Cup in Qatar is more than likely going to contribute to significant growth across multiple markets due to Dubai being a major tourism transit and business hub.
We predict that salaries in 2022 will increase by 3% in the UAE from the response we received from organisations.
Cooper Fitch has been based in the GCC since 1997 specialising in recruitment, executive search and HR advisory services. We hope you find the insights we have presented in the following pages useful and interesting.
We welcome any feedback as to how well the data reflects your specific situation and if you would like data specific to your market please do contact us directly.
Headcount in the UAE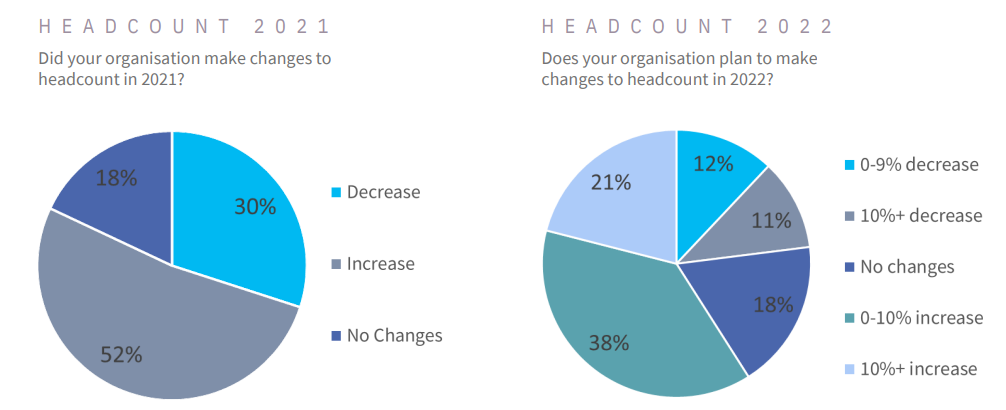 30% of organisations surveyed across the United Arab Emirates said they made reductions to their headcount in 2021. Over half of those surveyed (52%) said they made increases to their headcount this year and 18% made no changes. For 2022, 23% of organisations will be reducing their headcount, whereas 59% will be increasing their headcount by up to 10% or more. These results reflect the ever changing skill requirements of the UAE.
Bonus Outlook
We asked organisations if they had paid bonuses in 2021, and if so by what structure. 63% said they did pay out bonuses within their organisation. The data showed a significant increase on the pay out of bonuses from 2020 with a 19% increase on last year (44%).
Companies were also asked if they were planning on paying out bonus schemes for 2022, a staggering 74% of the respondents said they were going to pay out bonuses with 46% of those paying 1-2 months' gross salary and 21% paying 3-5 months' gross salary. Of those that responded only 26% said they weren't going to pay out bonuses next year. 2022 looks to be a return to near full bonus pay out with exceptions for struggling organisations.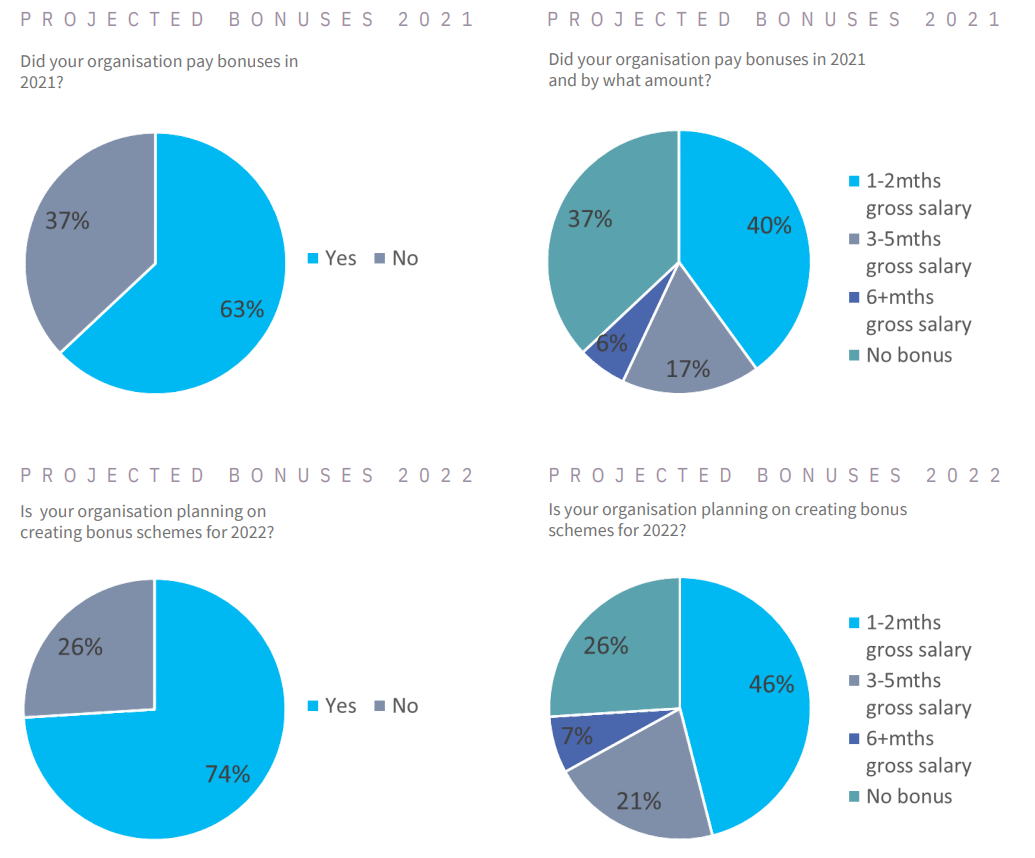 Research Methodology
Cooper Fitch surveyed over 600 business leaders responsible for key decision making who are based in the United Arab Emirates. The survey asked various confidential questions focused on the recovery from the Covid-19 pandemic, recruitment activity, salary and bonus payment decisions for 2021 and 2022.
The data represented in our salary guide represents the responses we received from our clients and professional network and is representative of those responses exclusively.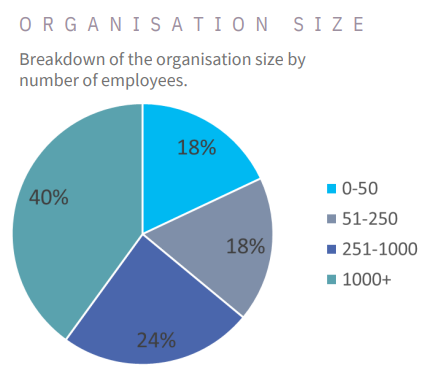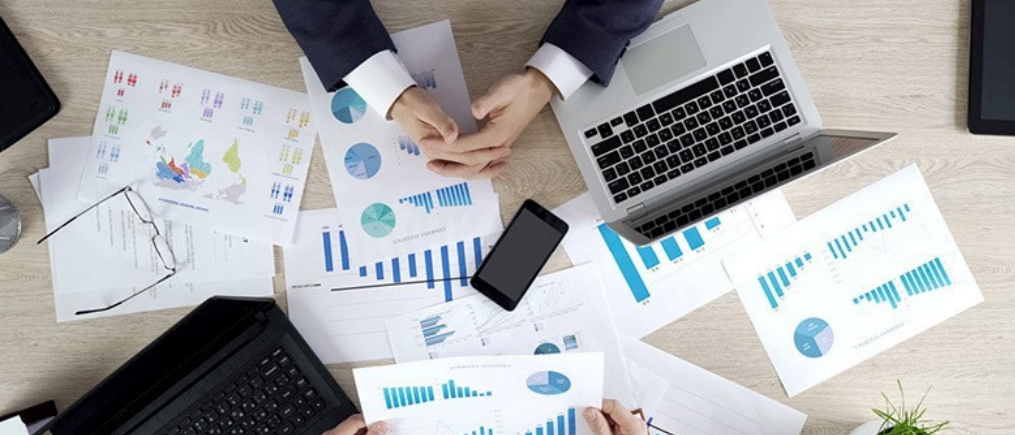 About Cooper Fitch
Cooper Fitch provide professional services to organisations across the GCC on all matters talent-related. Driving business forward with top-tier talent, market and data insights and consulting services to better their employee attraction and retention rates.
We provide comprehensive compensation and benefits analysis designed to advance your competitive talent advantage, contact me for any specific requests or questions on this report.
Services
Recruitment
Executive Search
HR Advisory
Recruitment Process Outsourcing

Trefor Murphy
Founder, CEO
tmurphy@cooperfitch.ae
+971 55 555 7283
UAE Salary Guide 2022
The guides summarise our expectations for salaries and recruitment trends for 2022.
Download Guide