Blog
Emerging trends in KSA investment management: talent perspective
The Kingdom of Saudi Arabia aims to be a global powerhouse with a wide range of ambitious initiatives underway, the largest economy in the GCC and an increasing investment presence in a global arena.
Cooper Fitch Managing Partner Viacheslav Shakhov and Principal Consultant Ahmed Elghatas will be discussing emerging talent trends that they believe are shaping the investment management industry in the Kingdom of Saudi Arabia.
In recent years, there has been an upward trend when it comes to deal flow and sophistication of the investments landscape in the Kingdom. One of the major considerations for the companies involved in this domain is the talent which is often the key factor for organisational success. The Saudi Arabian market is rapidly evolving when it comes to talent demand and trends in the investment management space. This blog will discuss a few of the major factors we've seen recently that are or will be shaping up the talent management agenda in the near future including real assets, venture capital and incentive structures.
Real Assets – a dynamically evolving asset class
Vision 2030 presented a wide range of opportunities to local and international investors when it comes to real estate and infrastructure projects. It is hard to find a country across the globe at the moment which is transforming its real assets landscape so dramatically: new cities, world-class tourism projects, residential communities, entertainment parks to name a few. This has directly affected the job market and the competition for local talent has led to an increase in compensation packages which will be addressed further in this blog. At the same time, organisations are focusing on bringing SME expatriate talent to the Kingdom particularly when it comes to asset classes that were not in great demand previously. This is particularly related to the broader tourism and entertainment sectors where it remains to be a challenge to recruit qualified local talent. Overall demand is quite strong for real estate fund managers as well as direct real estate and infrastructure investment professionals across all levels. 
The rise of Venture Capital
The venture capital (VC) ecosystem in the Kingdom has been witnessing an unprecedented surge in the dealflow and the overall activity. It was reported that in the first half of 2021, VC funding in KSA increased by 64% year on year, accounting for 94% of VC capital invested in the previous financial year, moreover, KSA witnessed record levels of half-yearly capital raised in the first half of 2021 accounting for 14% of MENA VC funding. A number of new market entries have been made diversifying the mix of the KSA VC players with more local and international organisations moving to the region, furthermore, the government and PIF have come up with a number of different initiatives in recent years to further develop the industry. The market therefore is in the growth stage when it comes to job creation and presents opportunities not only at the fund investment level but also in portfolio companies. There is an increasing demand for local talent across Analyst/Associate to Principal levels within the VC space and relative scarcity of talent in the market given the VC space was not as active previously. Venture capital firms in the region tend to attract private equity or investment bankers who have an entrepreneurial mindset who are interested in investing in startups and becoming part of their journey. The market has witnessed a demand increase for not only the deal makers but also value creation professionals who are able to accelerate the portfolio companies with the ideal candidate having both skill sets. 
ESG considerations
ESG considerations have recently gained a lot of attention and importance across the globe including within Middle Eastern organisations. The Kingdom puts a great emphasis on sustainability with numerous new projects factoring in sustainable elements to their designs such as the Line and Red Sea Development project. In the recent conference organised by FII Institute, HE Yasir Al-Rumayyan said the Kingdom was one of the most efficient countries when it comes to sustainability and renewable energy, furthermore, PIF recently announced hiring a consortium of international banks as members of an environmental, governance and social (ESG) panel for its medium-term capital-raising strategy. It is fair to assume that focus on ESG in the Kingdom will only increase and talent with experience in this domain not only in investment but across a range of functions will be in demand. This has already been witnessed across banking institutions in the region particularly within the governance, risk and compliance domain. 
Regional HQ and foreign financial institutions
Over the last few years there has been a number of new market entrants into Saudi Arabia, for example one of the largest global asset managers, BlackRock and a French corporate and investment bank Natixis. A number of international financial service companies in the Kingdom are looking to strengthen their presence by enriching the offering and increasing market coverage which inevitably translates to greater demand in the job market. The recent announcement of foreign companies' regional headquarters being required to be in Riyadh may fuel the increase in hiring activity. The Kingdom has raised a considerable number of strong investment bankers in the last decade and the scale of activity will only produce the demand for more. This factor will also create job opportunities across the asset management sales and product management functions along with risk, compliance and support functions. 
Incentive packages
In the context of an intense market competition for talent, the industry is still not stable when it comes to compensation ranges however there has been a lot of alignment recently. Outliers can still be seen where candidates are offered above the market range salaries in order for companies to secure the best talent especially for in demand asset classes. Regionally companies are looking into long term incentives for investment professionals in order to retain talent. In our experience, there has been a strong correlation between robust long term incentives and tenure within the company, this is including organisations in Saudi Arabia. The trend is continuous and it is possible we will see more companies in the Kingdom revising their compensation structures. 
The investment talent landscape is constantly evolving and therefore the list above cannot be considered as exhaustive. We would like to hear your perspective on the above trends and whether you see other trends influencing this area. Cooper Fitch has a specialist investment management recruitment team which works closely with financial sponsors and sell-side institutions to build high performance teams and retain talent. If you would like to discuss the market or have hiring requirements please reach out to us.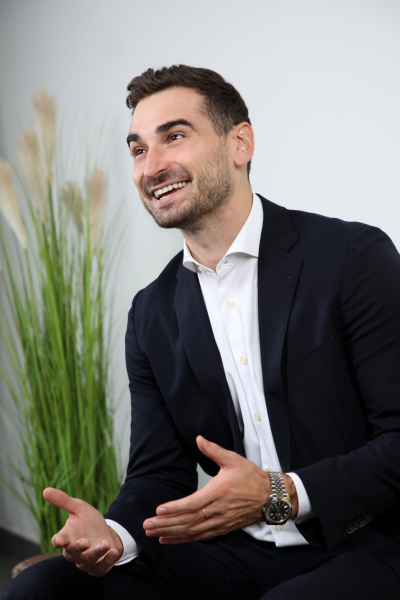 Viacheslav Shakhov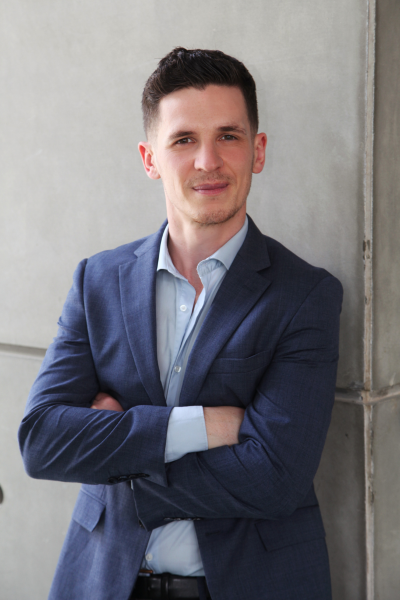 Jack Fogarty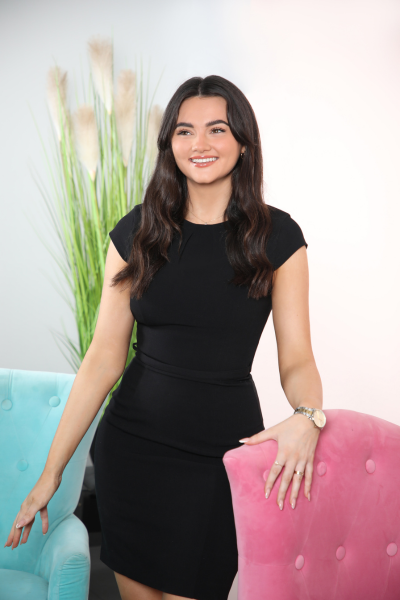 Lauren Swan