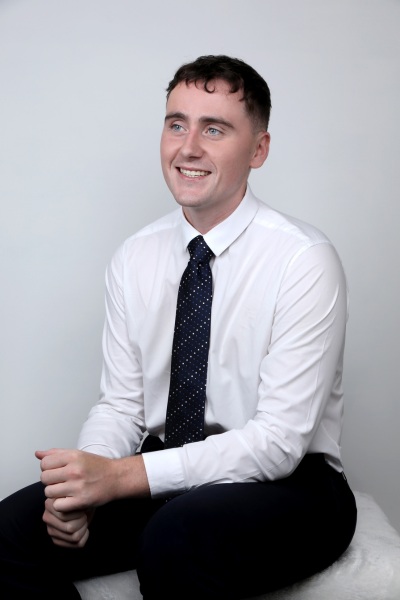 Conor Halligan
Associate Consultant
Representing the firm since 2023
Services
Recruitment, executive search
Functions
Mid to senior-level software development roles
Industries
Technology roles across all industries and verticals
About me
Conor is an Associate Consultant on the highly successful technology team at Cooper Fitch. He joined the firm in 2023 specialising in technology recruitment specifically across software development in both the private and public sector. Conor focuses largely on building and developing relationships with candidates locally and internationally and assisting them with the hiring process and market research. As an expatriate himself Conor has first hand experience on the relocation process and can resonate and support candidates during theirs. 
Prior to joining Cooper Fitch, Conor worked for a local executive search firm as a recruitment consultant where he specialised in banking recruitment with exposure to technology roles. In his early career, he worked for one of the largest banks in Ireland on the digital and operations team in corporate banking which has led him to gravitate towards his passion for the technology sector naturally. The expertise and experience he gained in both his previous roles have allowed him to make a smooth transition into his position at Cooper Fitch. In addition to his work experience, Conor holds a Professional Diploma in Financial Advice from the University College of Dublin.
Qualifications
DipFA

Contact specialist
Key Projects
Core Banking Implementation Consultant – Multinational Bank, KSA
Conor successfully recruited a core banking consultant that led a digital transformation project with a leading multinational bank, where he was responsible for a greenfield implementation of the core banking migration and implementation of a new system, the successful candidate was recruited from the European market. Services included: market research, job description development, candidates' compensation package negotiation, sourcing and selection.
Digital Associate – Consulting firm, UAE
He successfully recruited a Digital Associate for a Consulting firm in the UAE that were looking to build out their digital consulting practice. This required an international market mapping exercise and identifying candidates from top-tier strategy consulting firms with digital transformation experience. The project ended in the successful placement of a candidate from the European market.
Areas of Expertise
Candidate Sourcing
Executive search
Software Development Recruitment
Market Research
Search Strategy
Business Development