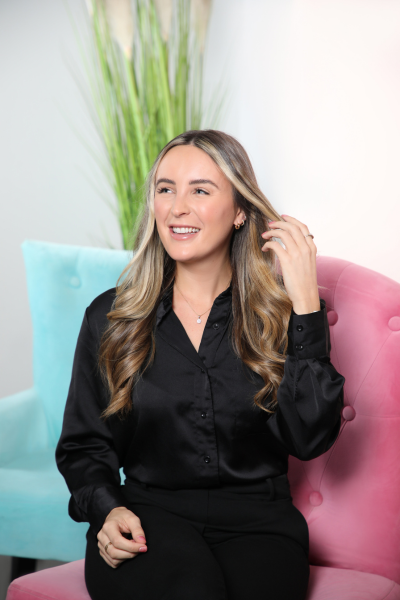 Emily Bates
Communications and Operations Executive
Representing the firm since 2021
Functions
Marketing, human resources and facilities management
About me
Emily joined our team with a background in client relations management in 2021 to focus on client liaison and market research. Since then, her role has developed; she specialises in market research and publications and communication with external and internal stakeholders. Originally from Manchester in the UK, Emily holds a Bachelor of Arts degree in Criminology from Liverpool John Moores University.
Emily's responsibilities include coordinating the company's online presence and publications based on the brand's strategic objectives and measuring the success and outreach of content. Additionally, Emily contributes to the creation of a professional, trusting and efficient environment by coordinating internal marketing events, presentations, and communications.
Qualifications
- BA Hons Criminology
Contact specialist
Key Projects
Report creation – Recruitment, GCC
Directly involved in the research, composition and marketing of both the yearly Cooper Fitch Salary Guide and GCC Employment Index. Emily also took a lead role in the research, data collection and creation of the Cooper Fitch inaugural GCC CEO Report.
Areas of Expertise
Research and reports
Communications
Operations
Facilities Management
Marketing