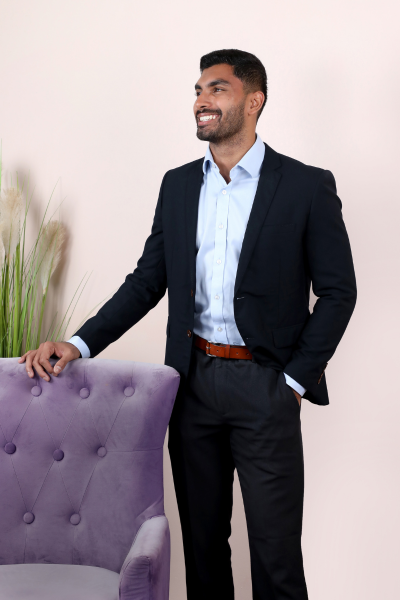 Parv Deshmukh
Associate Consultant
Representing the firm since 2023
Services
Recruitment, executive search
Functions
Cloud, Software and DevOps
Industries
Across all industries and verticals
About me
Parv is an Associate Consultant on the Technology team at Cooper Fitch specialising in the recruitment of Cloud, Software and DevOps experts at senior and C-suite level. He works with clients across the Gulf on unique search mandates as well as building out teams for start-ups. 
He joined Cooper Fitch in 2023 with two years of recruitment exposure where he focused on the search and selection of data professionals within the technology space. Parv also worked for a multinational software company giving him an in-depth understanding of the technology industry and the hiring demands of large organisations. 
Along with his recruitment experience Parv holds a Bachelors of Science degree in Sport Management from Loughborough University.
Contact specialist
Key Projects
Data Director, Financial Services, UAE
Parv completed the search, selection and placement of a Data Director with one of the largest Financial Services companies in the UAE, who went on to lead a data migration project as they were transitioning from legacy Oracle to Azure Cloud systems.
10+ hires, Oil & Gas, UAE
Placed 6+ Senior Data Engineers across the largest global Oil & Gas company and a Big4 Consultancies. Services included; search strategy, candidate assessment and business development.
LNG Trading Solution Architect, Oil & Gas, UAE
Parv placed  a very niche LNG Trading Solution Architect role with the largest Oil & Gas company in the Gulf. This role sat within the Commodities & Energy trading market, where someone was needed to help design, review and implement LNG trading solutions, as well as manage the organisations  ETRM systems.
Areas of Expertise
Cloud recruitment
Executive search
Candidates analysis
Software development
DevOps recruitment