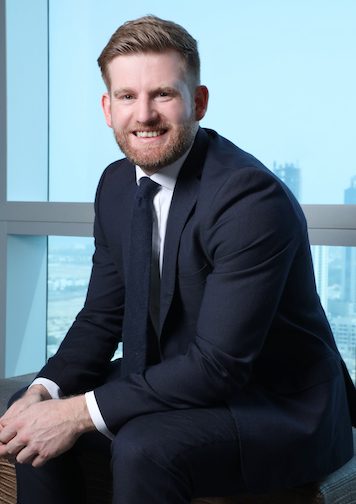 Edward Armitage
Recruitment Consultant
Representing the firm since 2021
Services
Recruitment, executive search
Functions
Partners & teams, Senior Associates, Associates & Newly qualified
Industries
Legal, Private Practice
About me
Edward joined Cooper Fitch in 2021 after being connected to the Legal Industry in both the UK and Middle East since 2013. Prior to his successful career Edward Studied Law at Middlesex University where he gained a first class honours degree before enrolling in a Legal Practice Course at BPP University of Law in London. 
Edward has valuable experience working in the legal industry in both In House and Private Practice positions. He has worked with 'Magic Circle' and Boutique firms alike and knows the requirements for each in order to be successful, understanding the needs of the firm and candidates respectively. 
Edwards hands-on experience of working in law firms, from legal support roles to partner roles has provided him with a personal approach to identifying roles and candidates collectively as well as a very good understanding of the culture and trends that influence the UAE business world. Ed has been exposed to the volatile nature of the legal industry in both the UAE and the UK and can provide valuable information to help best navigate the Law and how to succeed.
Qualifications
- LLB Hons
Contact specialist
Areas of Expertise
Partners & Team moves
Senior Associates & Associates
Newly Qualified & Para-legals
Magic Circle, UK, US, International and Regional firms
International searches